Award-Winning Wedding Car Hire
We Cover Northern Ireland
From Belfast to Enniskillen to castles and marquees, we have covered locations across Northern Ireland in every county. We plan the wedding day down to the last detail. We project plan the best journey around the country from the wedding venue to reception to photography locations. 
When planning the wedding project with our team we will ask all of the appropriate questions to ensure the perfect journey attempting to take in the most scenic route where possible when travelling. 
With years of experience travelling across Northern Ireland and experience of the majority of regions, we can offer peace of mind and assurance that your wedding day journey will be enjoyable and picturesque.
The locations we cover are listed below but do not worry if you are not listed, if it is in Northern Ireland we will cover it.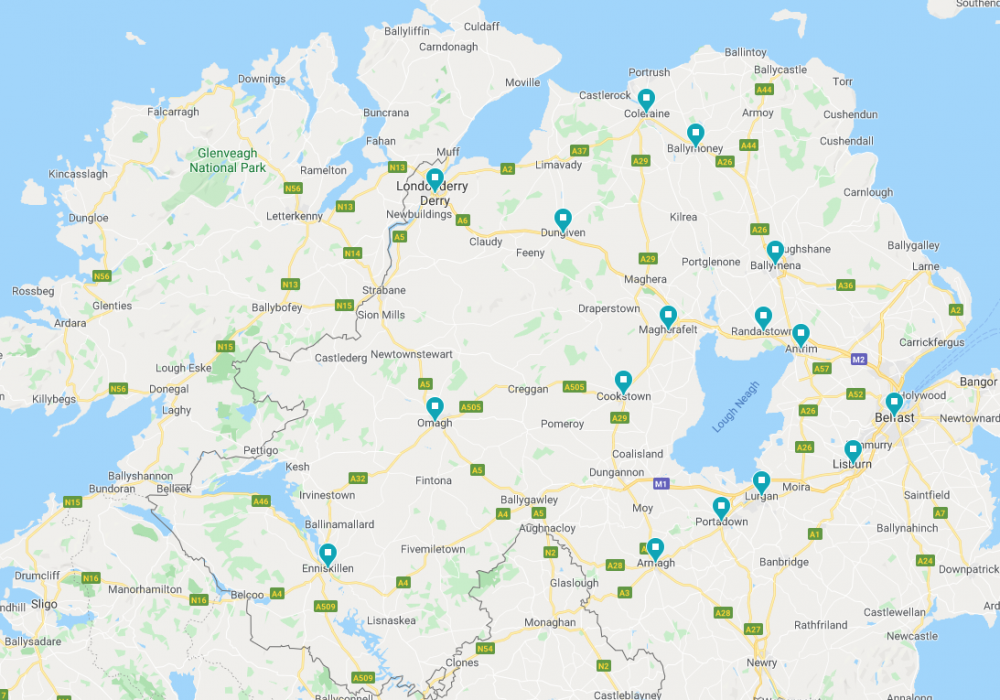 The areas we cover with our wedding car fleet. Still not sure? Get in touch below.