Award Winning Wedding Car Hire
The Branford Classic is a descendent of the very popular Bramwith Landaulette ; one of the most successful wedding car vehicles ever made in the UK. To those familiar with 1920's Americana, the Branford Classic reflects unmistakable lines of the Ford Model A introduced in the USA in 1927.
The new and improved Branford Classic is better than ever. This hand built elegant limousine will turn heads on any occasion, the stunning appearance of the Branford Classic captivates bystanders at any wedding.
The Branford Classic is timeless and extremely ambitious in the quality it seeks to achieve. Visit any wedding fayre or event and one of the most popular cars and biggest head turner WILL always be the 'Branford Classic'.
The exterior colour of our Branford Classic is Black over Old English White (Ivory) which would complement any Bride standing beside this car. Featuring running boards, side wheel, chrome spoke wheels, white wall tyres and polished chrome headlights are all factors which makes this car stand out in a league of its own. This car has spacious rear seating with two facing bench seats and cream leather interior with walnut trim. The rear section of roof can be dropped in a matter of minutes, you can be driven to your location in comfort and have your chauffeur lower the roof on your arrival or when requested. 
How many people can the Classic seat?
The Classic will adequately seat 7 no passengers which will allow 6 of a Bridal party plus the driver.
Get In Touch Or View More Images On Our Social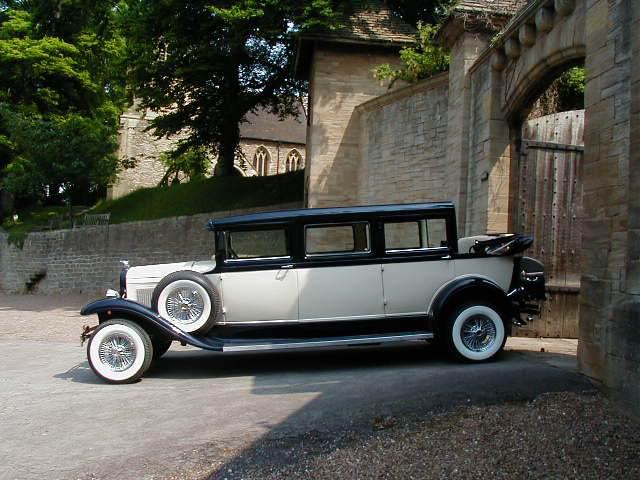 View this cars video tour below